Choose your educational programm
Make your choice now to be READY TOMORROW!
You can choose 3 educational levels: 
Novice level
Advanced level
Expert level
According to the programme level, the number of hours and price will differ.
We also offer 3 types of courses:
Online
Hybrid
In-class
2 options are available:
VIP (personal lessons)
Standard (group lessons) 
You can always contact us and express your educational desires and needs. 100% we will find the best option for You according to your needs and capabilities!
Carbon neutral geo-technologies - Level I
* – Standard option (>4 participants)
** – VIP option (1-3 participants)
The price consists of education courses, testing, qualification certificate + 2 coffee breaks and lunch every day during the course.
Hotel packages will be provided additionally.
LEVEL I consists of testing received knowledge at the end of each day.

The course grants participants a certificate of knowledge and status of LEVEL I, allowing them to apply for the next LEVEL II course.
h – academic hour, 1 h = 45 min
There is a 30-minute knowledge test at the end of each day.
The system of the course examination
– After each day (5) of the course we will provide a short (30 min) test. At the end of the last day, we will announce the results of the tests. If the participants' results are >70%, we will grant them a Certificate confirming the passed course (with the list of topics), tests, and eligibility for the LEVEL II course.
– We will organize an additional examination (30 min) at the end of the last day (Friday) for not successful participants to check their knowledge of all topics of the course.
– In case of unsuccessful tests, the participant will receive the certificate without permission to attend the LEVEL II course.
p.s. At the end of each day, the participant will receive the link to the given material on the day of the course.
Day 1
Introduction.

Technical comparison of Carbon-neutral technologies (2 h)
-Introduction to climate change, sustainability and CCS.
-Greenhouse gases and the greenhouse effect, anthropogenic CO2 emissions.
-Comparison of renewable energy, energy storage, and fossil fuels with CCS and nuclear energy.
–CO2 sources and capture. Carbon budget. Fossil fuels and industry emissions.
–Global CO2 emissions: total and per Capita. European and regional CO2 emissions.
–Paris Climate Agreement 2015 and Global Fight to Zero. EU Emissions Trading System.
CO

2

capture methods for the energy sector and industry (2 h)
-Basics of post-combustion, pre-combustion and oxyfuel technologies for power plants.
-Separation principles. Basics of capture technologies for industry (cement, steel and iron).
-CO2 compression. CO2 captured versus avoided. Cost of CO2 avoided.
Day 2
CO

2

transport and geological storage options (2 h)
-CO2 transport options (pipelines and ship transport).
-Introduction to geology. Geological Storage sites.
-Transport properties of fluids in rocks. CO2 trapping mechanisms.
Regional

CO

2

storage capacity worldwide overviews and regional modules (Europe, Baltic, Nordic, USA, Canada, etc.)(2 h)
-Main principles of CO2 storage site selection.
-Depleted hydrocarbon fields.
-Deep saline formations, other options.
-Methods of storage capacity estimation (overview).
-World and regional storage capacity.
-Examples of storage projects.
CO

2

storage risks and safety (2 h)
-Health, Safety and Environmental risks with CO2 storage (HSE).
-Local and Global Risks
-CO2 storage monitoring (targets, regulations, examples)
Day 3
-Multilateral environmental agreements (London Protocol, OSPAR, HELCOM)
-EU CCS Directive and EU ETS
-International examples of CCS regulations.
-International Standards for CCS (ISO)
Negative emission technologies (2 h)
-Negative emission Technologies (NET)
-Bioenergy with Carbon Capture and Sequestration – BECCS.
-Direct Air Capture (DACCS)
-The concept of CCUS clusters and hubs. CO2 use options.
-Advantages of CCUS clusters.
-The best-known CCUS clusters in the world
-Challenges and lessons learned
Day 4
-Location of basalts in the world. Mineral carbonation reaction in basalts.
-In-situ mineral carbonation in basalts: Iceland, CarbFix Project and Wallula Basalt Pilot Project in the USA.
-Comparison of CO2 geological storage and mineral carbonation technologies.
Underground circular use of CO2 (CO2-EOR). Part 1 (2 h)
-Description of technology and processes
-Experience from US and Canada. Projects in operation.
-Retargeting of the oil and gas business into storage projects.
Underground circular use of CO2 (Geothermal Energy recovery). Part 2 (2 h)
-Introduction to Geothermal Energy
-CO2-plume geothermal system
-CO2-based geothermal heat mining for power production combined with CCS and EHR
Day 5
Underground H2 storage (2 h)
-Introduction to H2 energy production (energy storage option).
-Underground H2 storage options: (salt caverns, saline aquifers, depleted oil and gas reservoirs)
-Hydrogen storage capacity and future prospects.
-Possibilities for synergy of CO2 and H2 storage and geothermal energy recovery
-Examples of synergy scenarios
-Advantages of synergy scenarios and possible problems
Future prospects of carbon neutral geo-technologies and their role by 2070 (2 h)
-CCUS in Clean Energy Transitions
-CCUS in the Sustainable Development Scenario
-Comparison of geo-technologies their role and costs by 2050 and 2070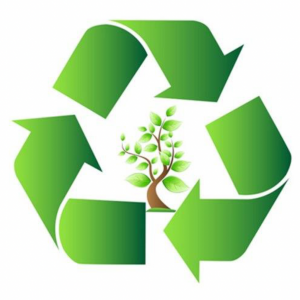 Underground Disposal and Storage of Wastes
* – Standard option (4-… participants)
** – VIP option (1-3 participants)
Course objectives
The aim of the course is to learn the following topics/issues:
Part 1. Waste types: Radioactive and other wastes (3 t/h)
Part 2. Radioactive wastes disposal and storage concepts and options (7 t/h)
Part 3. Radioactive wastes economy: planning, exploitation, decommissioning, monitoring (3 t/h)
Part 4. World practice and examples: Positive and negative examples (2 t/h)
Please specify all the details in the registration form including the topic of the study. After the sending of the registration form, you can proceed with the payment.